Airshows and Events
HUEY 509 and LOACH 011 Helicopters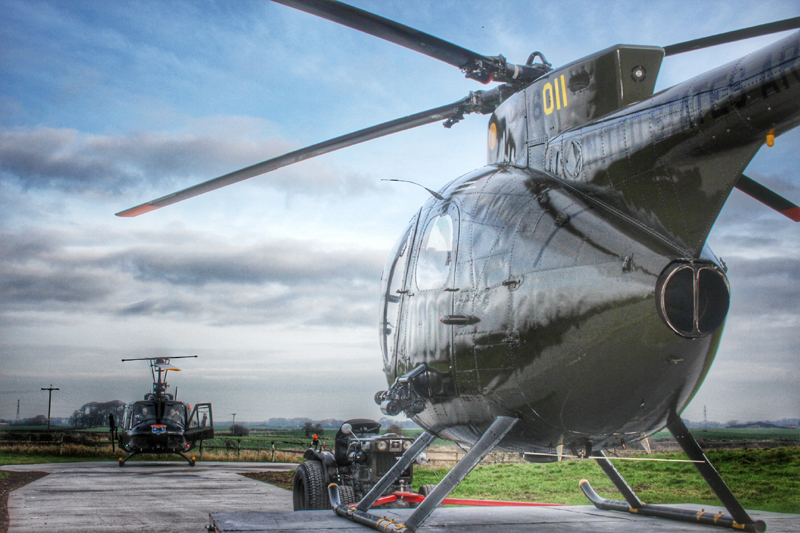 Both our helicopters, 'Huey 509' and 'Loach 011' can be used and seen in flying and static displays in airshows and events across the country.
Forthcoming Events - 2019
RIAT Royal International Air Tattoo 2019
Date: 19/07/2019 - 21/07/2019
Huey 509 and Loach 011 will be flying in to RAF Fairford for RIAT 2019 to be on static display on Saturday 20th July 2019 and Sunday 21st July 2019 as part of the Air Tattoo's new Cold War Zone alongside other veteran aircraft. RIAT is always an amazing event packed with aircraft and we hope to see you there!
For more information on this event please visit
britishairshows.com/riat-raf-fairford-airshow.html
---
Hangar Open Day - 03 August 2019
Date: 03/08/2019 - 03/08/2019
Not long now until you all have the great opportunity to visit our hangar and a chance to learn about the history of these icon vietnam veteran aircraft. The hangar is full of memorabilia and there is a chance to view video footage of the restoration process of both machines and the moment our Huey509 was reunited with some of her original pilots from the vietnam war.
There will be reenactors from the Rolling Thunder Group "The Vietnam Experience" to keep you entertained, along with a childrens fun quiz.
Helicopters will display around 1.30pm (weather permitting)
Click on the link below to purchase your tickets for this fantastic day out for all the family
We look forward to seeing you there - Huey Team
For more information on this event please visit
www.huey.co.uk/hueyshop
---
We have have previously appeared on many airshows and events including: -
Airshow Oraganisers please Contact Us here to book either the Huey or the Loach.