Introduction
Introduction
Thank you for taking the time to read about our helicopters.

The Bell UH-1 or 'Huey' is one of the most famous helicopters in the world. It is to helicopters, what the Spitfire and the P51 Mustang are to fixed wing aircraft. The Huey's most famous role will be remembered as the Air Assault and Medivac operations in the Vietnam War between 1962 and 1975. They flew 36,145,000 sorties during the conflict. Somewhere in the region of 2600 Hueys were based in Vietnam.

The Hughes OH-6A was designed for use as a military scout during the Vietnam war to meet the US Army's need for an extremely manoeuvrable light observation helicopter.

Both our helicopters are genuine Vietnam veterans and some of the links on this website are dedicated to the brave American military personnel who relied on the Huey 'to bring them home'

Bell UH1H 72-21509 and OH-6A 69-16011 are available individually or as a team to attend airshows and events, as flying or static displays and we have a mobile shop stocked with helicopter related merchandise (also available on our on-line shop). Our shop is very important to us – every purchase made is a valuable contribution towards the upkeep of our helicopters.

We have a small team of employees, well supported by a group of volunteers, all aviation enthusiasts with a keen interest in old military aircraft. Our volunteers all have various 'proper' jobs and give their valuable spare time in support of our aircraft.

Please see our events page for details of airshows and events where you can see our helicopters, this is continually being updated as events are booked – our team are always happy to meet new acquaintances and enthusiasts and are keen to share the history of these iconic aircraft. We hope to attend as many events as possible throughout the year – at present, UH-1H 72-21509 is the only flying example of this historic helicopter in the UK.

We are proud of the history of our helicopters and would like to pay our humble tribute to the American flight crew and ground soldiers who risked everything for the cause they, and we, believed in.

Please take time to visit other web sites via our links, read some of the stories and look at some of the pictures on the sites relating to the Vietnam War and military operations.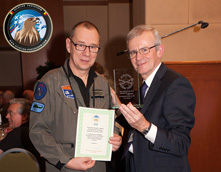 Phil Connolly - Managing Director/Pilot