Helicopters for Corporate Events
HUEY 509 and LOACH 011 Helicopters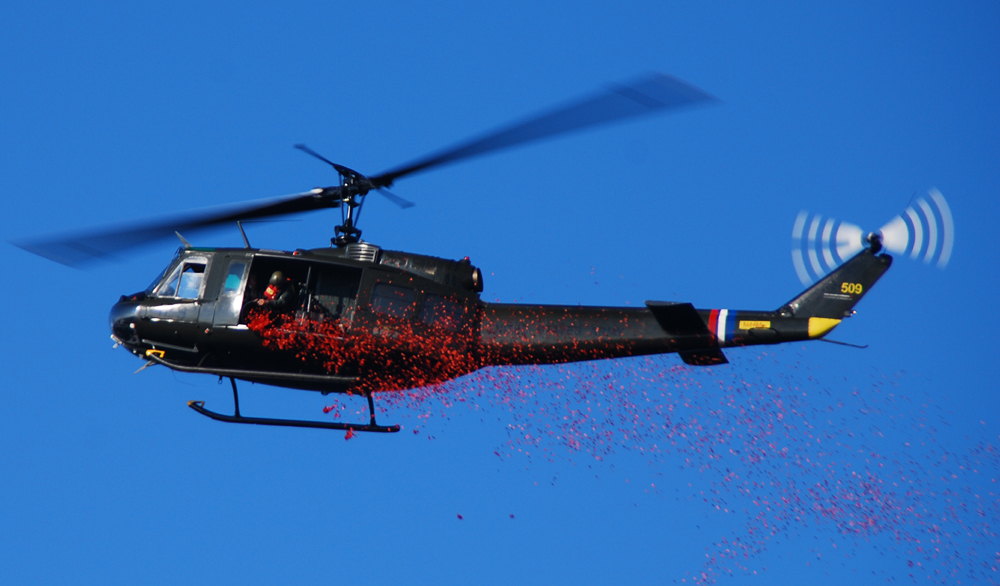 Both our helicopters, 'Huey 509' and 'Loach 011' can be used for corporaate functions, product launches, parties and other private events.
What better way to make an impact than have a genuine Helicopter that served in the Vietnam War turn up at your event.
Contact Us to discuss your requirements.
Previous clients include: -
Miss Saigon Touring Theatre Show
Heineken Brewery